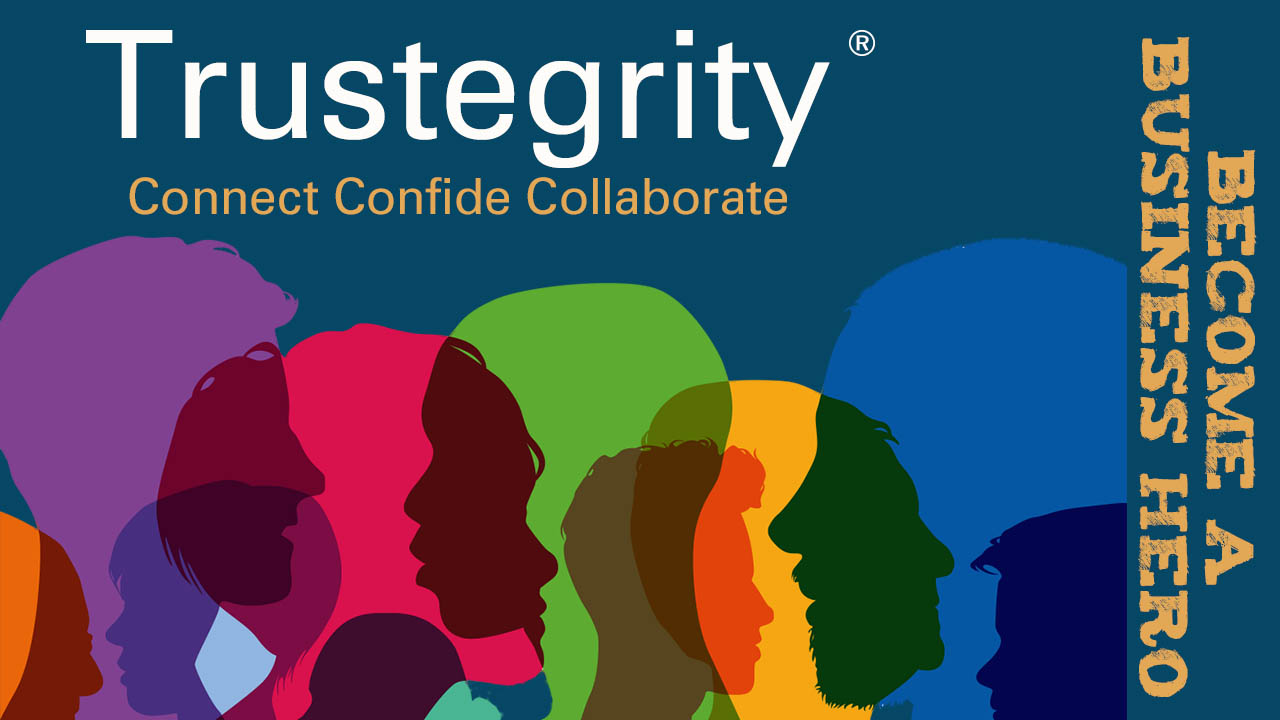 Become A Business Hero!
2020 was a year defined by perseverance, resilience, and grit. We had to adopt new ways, learn new things, and do whatever we could to survive. 
In 2021 I invite you to Become A Business Hero! 
Last year, I learned over 100 new ideas, concepts, or skills throughout my Trustegrity and High Achievers involvement. To become a business hero, I'm going to implement the top 10 things that I learned or embraced from last year moving forward. I encourage you to do the same. I went through my little book of notes, which is over 100 pages, and got it down to the following list of incredible ideas. If some of these ideas are yours, Thank You! If these inspire you, please share! 
The List: 
1-The 4G's: What is good? What is the glitch? What are you grateful for? What is your goal? Repeat Daily.
2-Have brilliant conversations.
3-There are two kinds of people: Net-flix or Next Level. Which are you?
4-People who do difficult work during difficult times will reap the benefits!
5-Make a care call every day to a loved one, a fellow business owner, or friend, to see how they are.
6-What is your back up, to the backup, back up plan?
7-Set good boundaries! Implement a piece of the puzzle every day. Family, Fitness, Field, Faith, Finance, and Fun.
8-Everything is always a choice, so choose powerfully.⚡️See above.
9-Choose to be emotionally, mentally, and physically strong. 
10-Are you a part of the problem or part of the solution?
My wife, Kimberly, says, "you steer where you stare"! Never has this been more true than right now. So, I encourage you to stare boldly in the direction you want to go in. Work diligently toward your goals, create an action plan, and live ambitiously. Let's make 2021 a year of recovery, success, and growth.
We are all incredibly fortunate to be a part of such an amazing organization. We have helped one thousand business leaders, entrepreneurs, and trusted advisors with strategic advice, connections, and collaboration. Through our communities, our default button will always be a human connection. Let's do everything we can to support each other and persevere through these challenging times.
Join me and Become A Business Hero! I'm going to strive to implement many things that I learned last year, focusing on number five on my list. I'm going to reach out to an average of one business owner a day, have a conversation, and see if there's anything I can do to help that person level up their business for 2021 and possibly join our great organization. Hold me to it!
Connect Powerfully,
David Alexander, Trustegrity CEO-Global Connector
P.S. Not a member? Interested in becoming a business hero? Get Invited, find a group near you and click on the group to register or start a group.