The Lifestyle of Achievement Summit 2022
Join us at Barnsley Gardens in Adairsville, GA
Monday, November 7th, and Tuesday, November 8th for this amazing two-day event!
9 am to 2 pm Each day.
One simple goal for your attending this event is to leave with an action plan to Connect, Confide, and Collaborate with high-level business professionals. To live your best life!
We look forward to seeing you at Barnsley Garden in November!
We will feature several great speakers and multiple opportunities to network with other members. Don't miss this opportunity to network with purpose-driven business leaders across the country.
A special invitation-only small group event limited to 50 participants. You will create magical connections with successful leaders just like you. Join us for your next big idea! You will learn the secrets of how you can Embrace a Lifestyle of Achievement and live a lifestyle few experiences.
**Please note all overnight accommodations will be booked separately from the two-day event. More information will be provided soon.**
The call-in number is 770.773.7480 Ext.2100 select the Option 1 prompt. Let them know you are booking a room for the Trustegrity Event.
The Barnsley Resort reservation office is open from 9 am-5 pm Monday-Sunday.
All presenters will practice our ABEL training philosophy: Action-Based Experiential Learning. We do not believe in long boring seminars; we believe that learning comes from doing. This will be an experience like none you have experienced before. Every topic will be taught with an activity. Lunch is included for both days, with some surprise optional events in the evening.
We will focus on creating a life plan focused on your 6 F's.
Family, Fitness, Finances, Fun, Field (Career), and Faith
You will be active, engaged, encouraged, and inspired by our experts and participants in each of these incredibly significant areas, plus you will develop minimum standards and an action plan to create breakthrough moments for your personal and professional life.
Everyone would agree that having goals for each of the six F's is an important first step on the road to success.
While it is a step, it's only the first step; the ability to take action toward those goals is what generates results. Today, we'll explore both goals and action steps that will kick you into action to move toward the lifestyle of your dreams.
The objectives for this event:
Dig into the Mindset of Achievement. We will discover what high-performing business leaders do differently and implement their strategies.
Connect with other participants in deep and meaningful ways. This is why we are limiting the event to 50 participants.
We will explore how you have done goal setting in the past? We will discover why goals don't work and put a plan in place to fix that for you and your team.
You will participate in a community impact project.
Embrace the challenges related to Family, Fitness, Finances, Fun, Field (Career), and Faith and create an action plan to experience a new level of success for each area.
Learn from our experts how to focus on developing positive life-changing habits.
The event is divided into two days with eight 45-minute sessions with 15-minute breaks in between. All participants will also enjoy a team-building lunch experience that is included with your registration.
Book your room at the Barnsley Resort
Please note all overnight accommodations will be booked separately from the two-day event. To BOOK your room NOW!
The call-in number is 770.773.7480 Ext.2100 select the Option 1 prompt. Let them know you are booking a room for the Trustegrity Event. The Barnsley Resort reservation office is open from 9 am-5 pm Monday-Sunday.
Day 1
Session 1: 9: am 45 minutes
Welcome and the Mindset of Achievement
Pathway to Success and the Power of the Balance Wheel
Session 2: 45 minutes
Magic of the Minimum
Introduction of the six F's
Session 3: Finance 45 minutes
If I Had a Million Dollars
Lunch
Session 4: Fun 45 minutes
What is your Fun Plan?
It ends at 2 pm. There will be optional afternoon activities.
Day 2
Session 5: 9 am Field (Career) 45 minutes
Is my business running without me? Do you control your time, or does it control you?
Session 6: Faith 45 minutes
Faith, Spirituality, or meditation is one of the strategies of high performers, yet many of us struggle to carve out me-time. You will learn how to create the space to make it happen.
Session 7: Fitness 45 minutes
We will dive into your overall health and wellness, nutrition, rest, and energy level. Consider your habits, your professional help, and your lifestyle. What can you let go of in your life and business to level up your fitness?
Lunch
Session 8: Family 45 minutes
Look at the meaningful relationships in your life. Are there areas you would like to grow? How are you showing up? What are you committed to in your life?
It ends at 2 pm. There will be optional afternoon activities.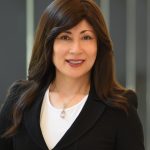 Junko Horvath is the CEO of Fujiyama Wealth Management in Atlanta, Georgia. She is a CERTIFIED FINANCIAL PLANNER ™ and Certified Financial Transitionist® (CeFT®). She is an author of Amazon's popular book list, "Women In Financial Transition". With over 20 years of experience, she helps clients through Life Transitions, which are monumental events in one's life that may require a financial expert – such as suddenly becoming single by the death of a spouse, transitioning through a divorce, receiving an inheritance, moving from the workforce into retirement, selling a business, or winning a lottery. She is an eight-time recipient of the Five Star Wealth Manager Award including 2021 which is given to the top 3% of financial advisors in Atlanta. There are only 56 advisors who received this award more than eight times. In 2014 and 2015, she received the Women's Choice Award by the WIFE organization as one of the Top 100 Financial Advisors in the U.S.  She has been featured in Forbes, Fortune, WSJ, CNBC, USA Today, Atlanta Magazine, Atlanta Jewish Times, and Business RadioX.
Junko grew up in a traditional Japanese family where her father was a corporate executive and her mother was a homemaker. Her father managed the entire household's financials and her mother didn't know anything about money except the allowance she received from her spouse monthly. Her mother's lack of financial independence made Junko determined to be a completely independent woman. After Junko moved to the US, she realized that many American women, those who are older, tend to give financial responsibilities to their spouses. She decided to become a wealth manager in order to help women become aware of the importance of financial independence and to gain confidence in doing so.
She lives in Atlanta, GA with her husband, Stephen, and her mother whom she brought over from Japan eight years ago with her father who rests in peace in heaven.  She has two married daughters, Dr. Yael and Adina & their families in Philadelphia, PA, and Silver Spring, MD.
Brent is a proven executive and business leader with experience in corporate leadership and execution. He spent the first 30 years of his career helping lead a privately-owned engineering firm which grew nearly 15X in revenue. He led and captured new market segments, and brought to market new and innovative solution offerings that better met client needs.
He is a team and organizational health expert who delivers dynamic, interactive presentations that challenge audiences to examine their own emotional maturity and joy. He is both a student and teacher of team health, group dynamics, and the neuroscience of emotional maturity in executives. He now enjoys helping leadership teams become healthy, productive, highly functional, joy-filled teams that enjoy working together on what matters.
Brent lives in north Atlanta and is blessed with a wife and best friend for over 28 years and two children.  Brent enjoys hiking, dirt-bike riding, and building.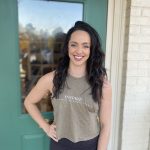 Carson Simonton, Creator, Manager, Instructor at Inspire Fitness & Wellness
Bio: B.S Public Health, Certified ABT Barre Instructor, Certified Functional Nutrition Coach, Teaching Fitness for 9+ Years
Carson's passion for working in fitness stems from her joy of connecting with others and finding that we all have something in common no matter how different we may appear.Her goal is to make everyone that walks through the doors of Inspire East Cobb feel included, empowered, and stronger than when they walked in.
Carson's other passions are: a great cup of coffee with a book, playing a card game, traveling with her husband, and a spicy margarita.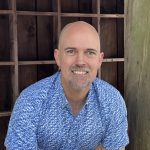 David Alexander, CEO of Trustegrity
David helps entrepreneurs and business leaders achieve their personal and professional potential.  The right connections, strategic advice and peer support open endless opportunities.  David is the CEO of High Achievers and Trustegrity.  Our team, members, partners, coaches, and franchisees help business owners connect deeply, find balance, set goals, take a challenge, and embrace a lifestyle of achievement!
David is a bestselling author of Networking Like a Pro: Turning Contacts into Connections. He's also a featured author of Roadmap to Success, along with Ken Blanchard and Stephen Covey, and Stepping Stones to Success with Jack Canfield.
 David has led over 20 successful business ventures, including leading three organizations that have expanded globally.  He is still actively involved in 10 different companies.  David is using this vast experience to help business owners reach the next level of success.
David is a sustainability-focused, business leader that embraces a lifestyle of achievement and is passionate about helping others do so. David is a graduate of Western Carolina University.  He currently resides with his awesome wife, Kimberly, in Marietta GA.  He has two children, Christian and Peyton, and two goofy dogs. David's interests are traveling, reading, working out, hiking, camping, cooking, good wine, and spending quality time with family and friends.